Photos of Conference Day
Download Conference Schedule
AASEC-Schedule

Organized by: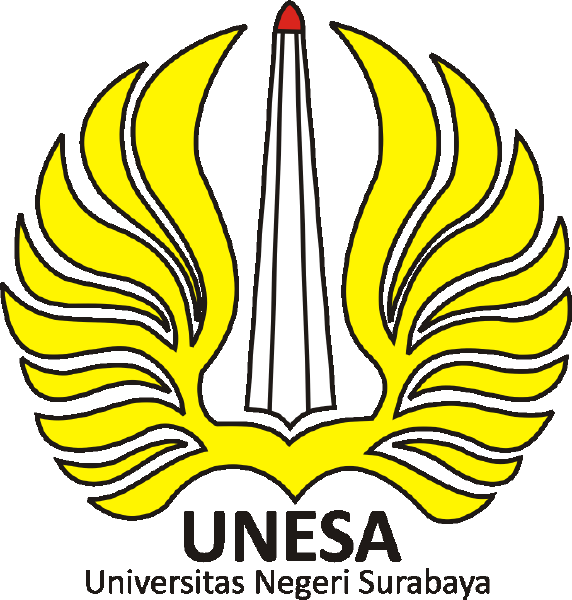 Background
Welcome to the 3rd Annual Applied Science and Engineering Conference (AASEC 2018). The conference will take place in Bandung, Indonesia, on 18 April 2018. It is hosted by the Technology and Vocational Education Study Program, School of Postgraduate, Universitas Pendidikan Indonesia (UPI) and UPI Publication Center, Universitas Pendidikan Indonesia (UPI) is jointly organized with Universitas Negeri Jakarta (UNJ), Environmental Engineering Universitas Trisakti, Universitas Syiah Kuala (UNSYIAH), Universitas Negeri Surabaya (UNESA), Politeknik Negeri Malang (POLINEMA), Sekolah Tinggi Teknologi Garut (STT Garut), Universitas Islam Negeri Sunan Gunung Djati Bandung (UIN SGD), Universitas Kanjuruhan Malang (UNIKAMA), Universitas Muhammadiyah Sidoarjo (UMSIDA), Universitas Wijaya Kusuma Surabaya (UWKS), and Universitas Warmadewa. As the theme of this year's conference is "Ideas for Sustainable Green Energy",  this conference aims (1) to bring together the scientists, engineers, researchers and practitioners, students, and civil society organization representatives in the scientific forum; (2) to share and to discuss theoretical and practical knowledge about innovation in applied science and engineering. Specifically, this conference can be used as a scientific forum for accommodating discussion among young researchers that originated from Indonesia in the field of applied science and engineering. Therefore, the invited speakers in this conference are young researchers that are well-known and reputable in the world.
Aim and Scope
The conference welcomes papers that explore but not limited to the topic of sustainable green energy. The range of the topics covered by AASEC 2018 includes:
   Mathematics
   Physics
   Computer Science
   Material Science
   Chemistry
   Biology
   Pharmacology
   Sport Science and Technology
   Management Science
   Mechanical Engineering
   Chemical Engineering
   Civil Engineering
   Electrical Engineering
   Electronics Engineering
   Material Engineering
   Environmental Engineering
   Industry Engineering
   Information Engineering
   Computer and Communication Engineering
   Architecture
Keynote Speaker                 Invited Speakers

Venue and Activities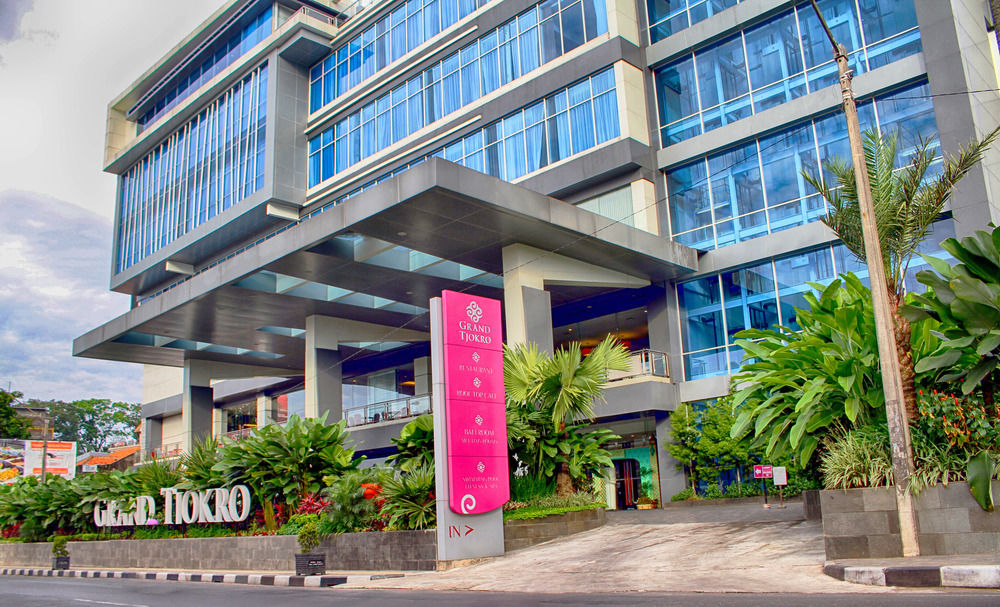 Grand Tjokro Hotel
Jalan Cihampelas No. 211, Bandung,
Jawa Barat, Indonesia
Important Dates
Call for Abstracts
Authors are requested to submit an abstract to the Organizing Committee by 25 March 2018. The abstract must contain the following section: introduction, aim of the study, method, results, conclusion, and keywords. The abstract must have no longer than 200 words.
[IMPORTANT] To submit an abstract, authors must register first (click here). Then they can submit their abstracts by logging in to this site (menu "Submission System" then "Login"). The submitted abstracts will be selected for presentation. The manuscripts (full papers) should be submitted only after the abstracts are accepted.
The paper must be submitted two weeks after the conference day (2 May 2018). Please go to "Submission System" menu then "Login" to submit the full paper. Selected papers will be published in MATEC Web of Conferences.
The Proceedings of Previous Conference
Registration Fee and Payment
LOCAL PARTICIPANTS:


   Indonesian Presenter 

IDR. 2,500,000/paper


   Indonesian Presenter IDR. 2,000,000/paper
      (Student)  
   Indonesian Participant 

IDR. 1,000,000


   Indonesian Participant IDR. 750,000
 

    (Student)



OVERSEAS PARTICIPANTS:
  International Presenter USD. 350/paper


    

and participant

 


 

International Presenter

 

USD. 200/paper
   

and participant


    (Student)
Please do bank transfer for the registration fee to:


Bank Name: 

Bank Negara Indonesia,




Branch Perguruan Tinggi Bandung, Bandung, INDONESIA


Swift/ BIC: 

BNINIDJAXXX


Account Number: 

0022371027


Account Holder: 

ISMA WIDIATY

[IMPORTANT]

 

After making the payment, author 

MUST

 

upload the transfer proof via this website

 

(NOT Email)

.

Author can upload by logging in to our 

submission system

. Payment receipt can be downloaded directly from your account once your payment is confirmed by the committee.
Visa Information
Official Information about Indonesia Visa can be found here

Accommodation
See here for more information about hotels in Bandung
Advisory Board
Prof. Dr. Wahyu Widada (Universitas Bengkulu)
Prof. Dr. Muhammad Ali Ramdhani, M.T. (UIN Sunan Gunung Djati Bandung)
Dr. Hadi Kuncoro,  M. Farm., Apt. (Universitas Mulawarman)
Dr. Astri Rinanti, MT (Universitas Trisakti)
Dr. Hilmi Aulawi, M.T. (Sekolah Tinggi Teknologi Garut)
Dr. Juniastel Rajagukguk, M.Si (Universitas Negeri Medan)
Dr. Ir. Herman S., MBA. (Universitas Komputer Indonesia)
Dr. Endarto Y Wardhono, (Universitas Sultan Ageng Tirtayasa, Banten)
Dr. Niken Subekti, MSi ( Universitas Negeri Semarang)
Dr. Sudi Dul Aji (Universitas Kanjuruhan Malang)
Dr. July Hidayat, M.Sn. (Universitas Pelita Harapan)
Dr. Jarman Arroisi, M.A. (Universitas Darussalam Gontor Ponorogo Jatim)
Dr. Ir. Suharsono. (UPN Veteran Yogyakarta)
Dr. Setia Budi, M.Sc (universitas Negeri jakarta)
Dr. Ade Yeti Nuryantini, S.Pd., M.Pd., M.Si. (UIN Sunan Gunung Djati Bandung)
Dr. Bebeh Wahid Nuryadin (UIN Sunan Gunung Djati Bandung)
Dr. Melati Ferianita Fachrul, MS. (Universitas Trisakti)
Dr.rer.nat. I Gusti Ngurah Agung Suryaputra, S.T., M.Sc. (Universitas Pendidikan Ganesha)
Daniel Sutopo Pamungkas, PhD (Politeknik Negeri Batam)
Cynthia Wuisang,  ST, MUrbHabMgt., PhD (Universitas Sam Ratulangi)
Ir. Isri Ronald Mangangka, M.Eng., Ph.D. (Universitas Sam Ratulangi)
Scientific Committee
Prof. Dr. Asep Kadarohman, Universitas Pendidikan Indonesia, Indonesia
Prof. Dr. Didi Sukyadi, M. A., Universitas Pendidikan Indonesia, Indonesia
Prof. Dr. Anna Permanasari, Universitas Pendidikan Indonesia, Indonesia
Prof. Dr. Sumarto, Universitas Pendidikan Indonesia, Indonesia
Prof. Dr. M. Syaom Barliana, Universitas Pendidikan Indonesia, Indonesia
Prof. Dr. Ratih Hurriyati, Universitas Pendidikan Indonesia, Indonesia
Dr. Ir. Taufiq Saidi, M. Eng., Universitas Syiah Kuala, Indonesia
Dr. Erfan Handoko, M.Si., Universitas Negeri Jakarta, Indonesia
Dr. Hilmi Aulawi, MT., Sekolah Tinggi Teknologi Garut, Indonesia
Dr. Astri Rinanti, MT., Universitas Trisakti, Indonesia
Dr. Prantasi H. Tjahjanti, Universitas Muhammadiyah Sidoarjo, Indonesia
Dr. Rositayanti Hadisoebroto, ST., MT., Universitas Trisakti, Indonesia
Erfan Rohadi, ST., M.Eng., PhD. b., Politeknik Negeri Malang, Indonesia
Indrazno Siradjuddin, ST, MT, PhD., Politeknik Negeri Malang, Indonesia
Irwan Alnarus Kautsar, Ph.D., Universitas Muhammadiyah Sidoarjo, Indonesia
Muhammad Nur Hudha, M.Pd., Universitas Kanjuruhan Malang, Indonesia
Organizing Committee

Conference Chair: 
Dr. Ade Gafar Abdullah, M.Si. – Universitas Pendidikan Indonesia
Co- Conference Chair:
Ari Arifin Danuwijaya, M.Ed. – Universitas Pendidikan Indonesia
Members:
Dr. Eng. Asep Bayu Dani Nandiyanto, M.Eng. – Universitas Pendidikan Indonesia
Dr. Isma Widiaty, M.Pd. – Universitas Pendidikan Indonesia
Tutin Aryanti, Ph.D – Universitas Pendidikan Indonesia
Cep Ubad Abdullah, M.Pd. – Universitas Pendidikan Indonesia
Contact
Website: aasec.conference.upi.edu/2018
Email: aasec@upi.edu